Enjoy the great outdoors!
Hiking & Biking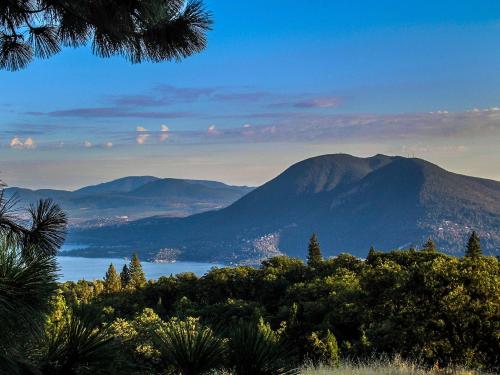 Thirty percent of all land in Lake County is publicly held. There is lots of room to explore, and much of it can be described as remote!
Many bike and hike excursion routes over a range of areas in Lake County have been selected for their unique characteristics and for the scenic, recreational, and historic points of interest they encompass. Cyclists, hikers, and casual strollers will all find something to their liking. Check out www.konoctitrails.com for more information.
Bird Watching
If you love birds, then you won't want to miss viewing Lake County's blue heron, egrets, pelicans, osprey, orioles, robins, red hawks, black crows, vultures, and nesting American Bald Eagles.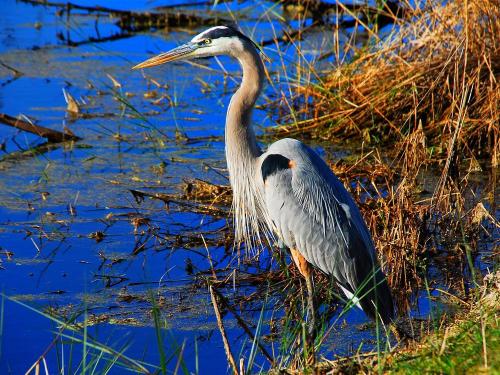 Parks & Recreation
Redbud Park
This public park features a boat launch, clubhouse, fishing pier, picnic area, barbecue, restrooms, softball fields, tennis courts, and playground. Redbud Park is located just a one mile and a half from Clear Lake Cottages and Marina.
Austin Park
Austin Park is a 20-acre city park located just one half mile from the Clear Lake Cottages & Marina. It has a beach for canoeing and kayaking, swimming, picnicking, as well as a playground, restrooms, softball fields, biking and skate-park, tennis and basketball courts.

Highland Springs Reservoir
Highland Springs Recreation Area is an extremely rugged and diverse 3200 acre property including a variety of different watersheds, ecosystems and habitats, amazing wildflowers and native vegetation, abundant wildlife and diverse geology. Enjoy warm water fishing, hiking, equestrian trails, and swimming.
Eleven Roses Ranch & Mule Company
Enjoy a mule-drawn wagon tour of the historic Garner Family ranch lands in Long Valley. Depending on the season, this tour also highlights spring wildflowers, warm summer evenings or fall foliage and concludes with an authentic chuck wagon barbecue, complete with a Dutch oven cobbler and complimentary Lake County wine. Tours of other Lake County sites, with a knowledgeable guide, are provided by motor coach.